Global Philanthropy Partnership Projects
CLIMATE:
Since 2005, Global Philanthropy Partnership has worked with partners including the City of Chicago, Chicagoland headquartered corporations, Chicago universities, and local, North American, and global non-profit organizations to coordinate adaptation and mitigation strategies regarding climate change.
Chicago is taking a leadership role in environmental issues building a stronger, more resilient city. "A sustainable Chicago is a city that spends less on energy use with each passing year, creates good-paying jobs in up-and-coming industries, responsibly maintains and upgrades its infrastructure, and ensures every Chicagoan has the opportunity to live a healthy and active lifestyle." – Mayor Rahm Emanuel
The Sustainable Chicago Action Agenda represents Chicago's vision to make our city more livable, competitive, and sustainable.  The plan, which launched in 2012 with GPP support, outlines 7 themes, 24 goals, and 100 concrete actions that comprise a clear commitment to leadership, partnership, and positive impact. The plan also offers a roadmap for how residents and businesses can contribute to Chicago's ambitious sustainability goals. 
Click here to learn more about Chicago's climate focus:  Sustainable Chicago 2015
Click on the partnership project links below for more on how GPP is supporting climate initiatives around the world.
SIMMONS CENTER FOR GLOBAL CHICAGO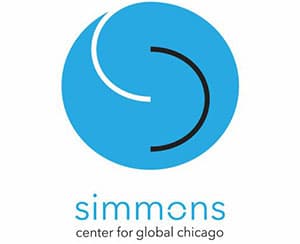 GPP is building the
Simmons Center for Global Chicago
to better link the locally-based and globally-engaged community. Initially a virtual center, linking global development practitioners and supporters through a networking website, the Simmons Center will eventually operate as a co-working space for members and partners of this work, c
onnecting the international community in Chicago for greater global development impact.
Learn more here.
Current Partnership Projects
Alliance to Retrofit Chicago Higher Education
The Alliance to Retrofit Chicago Higher Education launched in the fall of 2012 after Chicago Mayor Rahm Emanuel's Green Ribbon Committee highlighted the role of higher education in the City's climate reduction efforts. Eleven Chicago Universities with a diverse portfolio– upwards of 850 buildings, totaling 75+ million square feet of space, with combined annual utility spend exceeding $150 million — came together to share sustainability efforts.
The ARCH network provides an increased opportunity for networking and communication across institutions, introduces new ideas; makes connections to funding and contractors, provides access to key city managers, delivers tailored technical assistance, leverages external resources (including local utility companies) to enhance investment in energy efficiency and resiliency on campuses, and develops mechanisms for higher education to coordinate their activities to amplify their effectiveness.
Due to the success of ARCH program in Chicago, the concept of having a local energy and sustainability cohort of colleges and universities has expanded to the cities of Milwaukee and New Orleans.
The Artisan Grain Collaborative
The Artisan Grain Collaborative (AGC) is a network of individuals and organizations working to build and sustain a regenerative grainshed in the Upper Midwest.
AGC is a gathering place for individuals and organizations working across the Upper Midwest from farmer to consumer to support diverse regenerative food systems. We accomplish this through multi-stakeholder collaboration to build relationships with individuals, organizations, and communities, provide education, share scientific data, and promote initiatives that result in greater public awareness and support of agricultural systems that provide multiple societal benefits. AGC's focus is on food grade small grains as a first best opportunity to begin an economically viable regenerative transition in a region currently dominated by monocultures of only a few crops. It's mission is to create a diverse regional grainshed built upon regenerative agriculture practices that steward the health of communities, local economies, and natural resources.
Chicago Bead Club
The mission of the Chicago Bread Club is to share the art and knowledge of bread, and to promote and expand the racial equity of the regional grain economy. CBC's Community Grain Shares (CGS) are designed to support existing local grain growers and develop emerging small Chicagoland growers, centering Black, Indigenous, & Farmers of Color with infrastructure, labor, space and increased purchasing power. CBC purchases bulk culturally significant grain from local farmers, and distributes it to emergency food programs, as well as through paid Community Grain Shares.
Environmentalists of Color
Environmentalists of Color (EOC) is an interdisciplinary network of leaders who are passionate about the environment and promoting diversity in the environmental sector. EOC was initiated in Chicago, IL in 2013 as a support network to address the shared challenges of developing and sustaining a flourishing career as a person of color in the environmental sector. EOC looks at an array of critical environmental issues, ranging from habitat conservation to environmental justice.
Environmental complexities affect all communities and the need for increased staff and leadership diversity will be imperative for a broadened and deepened impact of programs across the region. By working together, EOC hopes to inspire current and emerging leaders who are prepared to address professional and social complexities in the environmental sector.

Illinois Agri-Food Alliance
The Illinois Agri-Food Alliances (formerly FARM Illinois) is a statewide association organized to develop and implement a comprehensive and integrated 21st-century strategic plan for food and agriculture in Illinois. Released in May 2015, the association's foundational roadmap pairs the innovation and global access of the Chicago region with the fertile soils and production capacity of Illinois. Its goal is to establish leadership statewide and regionally in sustainably meeting the challenges of food supply and demand, both locally and globally.
Illinois Agri-Food Alliance is an independent, multi-stakeholder initiative working to harness the strengths of Illinois' food and agriculture sector by convening and connecting stakeholders to catalyze and champion actions that will grow the economy, support community health, and sustain the environment. Through a collaborative network, Illinois Agri-Food Alliance partners are joining forces to align strategic priorities, spark innovation, improve coordination, catalyze new collaborations, increase visibility, and build trust. Illinois Agri-Food Alliance is creating the enabling environment to ensure Illinois' food and agriculture sector continues to be a driver of the state's economy while also addressing environmental and societal challenges.
Green Infrastructure Leadership Exchange
The Green Infrastructure Leadership Exchange is a practitioner network that supports communities seeking to grow green stormwater infrastructure programs by accelerating implementation through peer learning, innovation, partnerships and advocacy. The Exchange develops, hosts and shares resources to advance the benefits and viability of green infrastructure.
Green stormwater infrastructure includes a range of soil-water-plant systems that intercept stormwater, infiltrate a portion of it into the ground, evaporate a portion of it into the air, and in some cases release a portion of it slowly back into the sewer system. Key programs and initiatives include the Exchange Work Groups, Annual Meeting, and Collaborative Grant Program.
GIEx members are GSI program managers or lead GSI implementers from municipal governments or municipal water utilities.
LUCKI (Land Use & Climate Knowledge Initiative)
Although our use of land for farming, timber extraction, and many other purposes has been one of the largest influences on our changing climate, humanity still has a poor grasp on understanding how to manage land in ways that contribute to our climate goals. The Land Use and Climate Knowledge Initiative (LUCKI) helps to overcome these challenges by cultivating a shared understanding of land use and climate issues among stakeholders — with a focus on building sensible and informed solutions that contribute to international climate goals. LUCKI curates and shares knowledge to build collective understanding among diverse interests, with the aim of promoting cooperation and win-win solutions. The Initiative brings a substantial network, rigorous analytical capacity, and robust on-the-ground experience to bear on these persistent challenges.
Mobility Fund
The Mobility Fund is a new matching grant program hosted at Global Philanthropy Partnership that pairs national foundation funds with local foundation funds to support community-based advocacy around sustainable and equitable mobility. The long-term goal of this fund is to increase access to and use of active transportation modes and public transit.
The immediate goal of this fund is to meet the urgent need for safe alternatives to public transportation as Americans commute in a pandemic. it seeks to support advocacy efforts for: (1) optimizing transit capacity and safety; (2) recovery funding for transit; and (3) walking and cycling for trips that have shifted off of transit during the recovery period.
Sustainable Consumption Research and Action Initiative
SCORAI is a multi-regional assemblage of networks with independent groups in North America, Europe, China, and Israel. SCORAI networks are made up of academics and practitioners to forge connections and work together to address challenges at the interface of material consumption, human fulfillment, lifestyle satisfaction, and macroeconomic and technological change. Each affiliation provides critical support and facilitates meaningful impact in their region. Members are either actively involved in research or avid practitioners who are driven to translate research on sustainable consumption into practical action.

The Applied Water-Energy Nexus
Changes in climate, customer expectations, and technologies are reinventing business for water and electric utilities. Utility customers and investors are calling for resource conservation and carbon reduction commitments, moving away natural gas, propane, and heating oil. This changing landscape challenges utility providers to identify water and energy efficiency opportunities to generate increased reliability for both systems. The relationship between how much water is used to generate and transmit energy, and how much energy is required to move, treat, and change the temperature of water is the water-energy nexus.
The Applied Water-Energy Nexus is a planning framework, with real-world examples, based on the premise that if local governments and utilities build their own tailored approaches to integrate community water and energy systems, they can increase the sustainability and resilience of both resources. The challenge is converting high-level concepts into tangible actions within every unique location.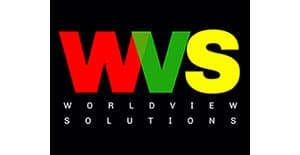 Worldview Solutions Inc
Worldview Solutions Inc. is a problem-seeking independent social enterprise utilizing journalistic principles to inspire global and local conversation around major issues affecting social and physical environments; and to propose, facilitate and mediate solutions to those issues. An evolution of the Worldview radio program, which occupied an unprecedented position in the Midwest media landscape as the only locally-produced program covering how issues of identity, the environment, religion, geopolitics, culture and economics drive and shape the news, Worldview Solutions will use a holistic strategy through various platforms, digital, interpersonal, and emerging media.
Worldview features artists, activists, and social movements centered within Chicago and the Midwest region. These parties understand that global issues manifest locally. For example, the origins and social effects of inequality are as visible in Chicago as they are in Africa, polluted air and water know no human borders. Each initiative will begin by establishing and articulating a problem, and each presentation will end with solution-oriented proposals. Worldview Solutions strives to foster deeper connections between the cultures and people of the North American Midwest and the globe, to inspire and empower communities towards positive and sustainable social change.